Akiba's Beat


Information
Title Name
AKIBA'S BEAT
Developer(s)
Acquire
Publisher(s)
JP Acquire


EU XSEED
NA XSEED

Release date
JP December 15, 2016


NA May 16, 2017
EU May 19, 2017


Genre
Action, Role-playing
Akiba's Beat (アキバズビート, Akibazubīto, AKIBA'S BEAT) is an action role-playing video game for the PlayStation Vita and PlayStation 4 video game consoles. It is the third game of the Akiba's series, after the Japan-only Akiba's Trip for PlayStation Portable and the worldwide released Akiba's Trip: Undead and Undressed; though it is the first entry that plays as a Japanese role-playing game. The game was originally scheduled to release on October 13, 2016 in Japan and Winter 2016 for the west but was delayed and pushed back to later dates, eventually releasing in Japan on December 15, in North America on May 16, 2017 and in Europe three days later, on May 19. It was published by Marvelous USA and PQube.
The game takes place in the city Akihabara after the events of the second game, and stars lead protagonist, Asahi Tachibana, a "NEET" living a regular life after deciding to drop out of college. Other main characters include: Saki Hoshino, a student who recently moved to the area and runs into Asahi; Riyu Momose, a young Japanese idol; Yamato Hongo, a cool-looking young man who has an obsessive interest with Japanese animations, manga and cosplay; Kotomi Sanada, a rich-girl who stopped attending school; Mizuki Aihara, a college student who is a childhood friend of Asahi's, and the eldest of the seven in search of someone, Reiji Shinomiya. The game involves the party getting stuck in a world of delusions, trapped in a repeating day long cycle on a repeating Sunday. The party also keeps coming across a strange, unidentifiable man in a pink cape, that always seems to be around when incomprehensible incidents are occurring.
Gameplay
Edit
The game is considered a sequel, although not in the exact same continuity as the first. Akiba's Trip games, but does not share any of its gameplay mechanics, instead focusing more on JRPG-related features and structure. The game will play as an action role-playing video game, with battles initiated once the player moves the playable character into an enemy character, sending involved characters into a separate battle screen.
Battle Basics Edit
In battle, the player can have a maximum of four party members. The player will not battle by entering commands, instead they will fight using the cursor keys in combination with the attack buttons to unleash a variety of actions.
Hit Points (HP), Skill Points (SP), Action Points (AP)
Edit

When HP becomes zero, the player can no longer take any action. Other party members may use skills or items to revive the fallen character. When a character's SP becomes zero, they can no longer use skills (physical or magical). They can recover SP through standard attacks, skill, or items. Skill points are needed in order to execute combination attacks and therefore are crucial to battle. When a character's AP becomes zero, they can no longer take actions such as attacking. Their AP will automatically recover as the battle progresses and therefore will need to take strategic actions in order to use AP wisely.
Imagine Gauge Edit
The Imagine Gauge moves between five stages with the Pasopon Parts required to trigger Imagine Mode. The Imagine Gauge is powered by attacking enemies and can be used at interval points but is even more powerful when used complete.
Imagine Mode
By successfully attacking enemies and unlocking the Imagine Gauge, the player can trigger "Imagine Mode," which lets a character perform actions without consuming AP or getting knocked back. During Imagine Mode, the user's performance is greatly enhanced. Additionally, when triggered in a certain state, a headphone cut-in unique to Akiba's Beat will be displayed. Imagine Mode's properties can be enhanced throughout the game and is also the route of unleashing a character's special technique. Throughout the game, characters can unlock enhancements to their Imagine Mode and further unlock a battle feature called "Imagine Field".
Imagine Field
Imagine Field is unlocked throughout points in the game. It is a feature which allows a boost in a character's abilities, damage reduction to the character and a custom character song which plays in the background. The character song which plays in the background can later be changed to an in-game song of the player's choice.
Other Features
Edit
Trading Card System
In Akihabara, you can buy equippable "Trading Cards," which when equipped allow you to use that card's "Two Title Skills." The Trading Cards are part of the in-game work "Vanishing Fantasy" and in total there are over 100 kinds plus alpha cards. Examples of Two Title Skills are:
"Pure Blooded", a title which halves SP consumption.
"Spirit King", a title which doubles the effect of magic recovery.
Maid System
The "Maid System" is used both in and out of battle as a system where the game's maid characters support the playable characters as a fifth ally. On the field, they will support the player through navigation of city facilities and dungeon conditions, and in battle by telling the player about enemies and alerting them when their allies are in a pinch. Additionally, in certain conditions they can trigger effects that will help the user out in battle.
Pinkun, a familiar who befriends Saki, functions as a maid character.
Development
Edit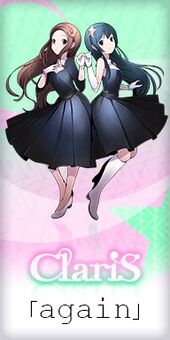 The game was first announced on May 30, 2016, as developer Acquire's first action role-playing video game. First information on the title, such as it being a game for the PlayStation Vita and PlayStation 4, were first revealed in an issue of Famitsu. The game was 75% complete as of the time of the announcement. On June 7, 2016, XSeed Games announced they would be releasing the game in English on both of the platforms. The game will be the second of three Akiba games to be translated to English; the original Akiba's Trip for PlayStation Portable was never translated or released in English, but the second game, Akiba's Trip: Undead and Undressed, was translated and published by XSeed Games. The game's story was announced to be more serious in theme than the prior two games in the series. Despite this, similar to the prior games, it will still take place in a realistic recreation of Japan's Akihabara, coupled with surreal dungeon areas.. Key staff for the game include director Kohta Takano of Divine Gate, character designs by UCMM, and a theme song sung by ClariS. The game was scheduled for release in December 2016 in Japan and 2017 for Europe and North America.
The original release date for Japan was October 13, 2016. After being delayed, the director and staff posted a message on the game's official website hosting the information with the reasoning for the postponing of the game's first release date. The reason for the said delay was to give the developers enough time for further development features, enhanced gameplay and to ensure the game meets everyone's expectations. It was later revealed at Tokyo Game Show 2016 that the western versions original Winter 2016 release date had been delayed to Q1 2017 due to the extra content being added to the Japanese version to be translated.
The opening theme song is「again」by ClariS.
Website Links
Edit
Community content is available under
CC-BY-SA
unless otherwise noted.